Richard Condon:
Instructor Profile
Richard Condon MSST. LCSP (Phys)
Richard Condon founded KOKUA Fitness and Sports Coaching in 1992. Since then he has worked with the general public and a number of international athletes and was the Sports Therapist and Fitness Advisor to The England Karate Team for 11 years.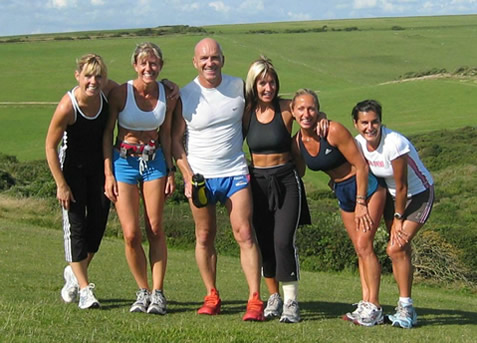 Eastbourne Running Weekend
Richard has also gained valuable experience from 35 years of competing in boxing, karate, triathlon, road running, football, squash and tennis. He was coach to The Ladies England Kata Team at the 1997 European Karate Championships and was acting coach for the England Karate Team at the 2002 Spanish Cup.
Qualifications
Sports Therapy Diploma
YMCA Fitness Training Certificate
ICS Diploma, Fitness & Nutrition
Concept II (indoor rower) Registered Instructor
5th Dan Black Belt in Karate
Sports Massage Diploma
Therapeutic Massage Diploma
Diploma in Sports Psychology
Registered Rock Doc with Rock Tape for kinesiology taping.